No Other Phone System Comes Close
The end of on premise phone systems is here with the dawning of a newer and more innovative phone system through MondoTalk. Say goodbye to expensive, hard to maintain hardware and say hello to a low cost feature rich a phone system from MondoTalk.
Sample Phone System Deployment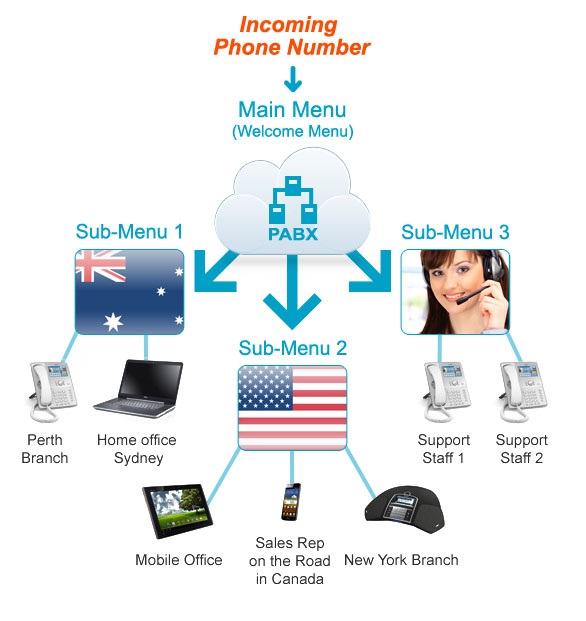 Start using MondoTalk's Phone System
With the innovative features of MondoTalk's cloud pbx you can connect all your offices together under one phone system and function as if they are in the same office. The possibilities are limitless. Contact us today and speak with one our friendly representatives and find out how we can help you become more competitive in your market with the help of our phone system.