Advantages of MondoTalk's VoIP Reseller Program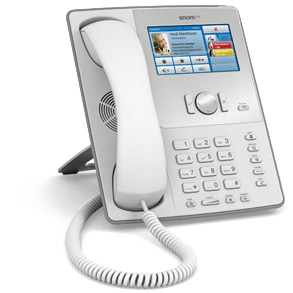 All MondoTalk products and services are fully customized to cater all possible requirements of your customer making us a one stop shop for all telecommunication needs of your customers.
However, MondoTalk not only helps businesses to acquire a cost effective and innovative business grade phone solution but all our resellers will have an equal benefit and be a part of our growing family.
Here are just some reasons to look at partnering with MondoTalk as a reseller:
Freedom to promote your preferred VoIP equipment
Unlike other VoIP reseller program MondoTalk will not oblige you to market and promote our VoIP equipment, you can literally sell your preferred IP phones and and other equipment is you wish giving you the flexibility that you need to conduct your own marketing style.

Competitive products and services

All MondoTalk products and services are competitive both in price and in feature making it an easy sell. The quality of our products and services will also give you the confidence to vouch for it and with our 24/7 customer support mechanism all your customers will be serviced superbly.

No reseller minimum sales clauses

Partnering with MondoTalk as a reseller doesn't involved any minimum sales requirement, you can virtually sell according to your client's requirement regardless of how big or small it is and still benefit from the same commission structure.

Not locked into exclusively selling MondoTalk

Signing up with MondoTalk's reseller program doesn't tie you to exclusively sell our products and services. All our resellers will have the freedom with to partner with other service providers if they wish to. We believe in the quality of products and services thus no contract is needed even for our customers.

Commissions paid perpetually

At MondoTalk we believe that commissions need not be hard to claim, you worked for it and you are entitled to it. All commissions are paid on time and our system generates figures accurately down to the last centavo.

Multiple Revenue Streams
Upfront Stream
This stream of income is usually generated by a combination of one or more of the following:
1) Consulting Fees
2) Onsite installations
3) Supply of equipment
4) Supply and install of your preferred IP PBX
5) Supply and install of MondoTalk recommended IP PBX
6) Sale of our Cloud PBX solution
Trail Stream
You receive a 5% trail on all calls made by customers you signed up. For example if a customer you sign up spend $1000 a month in phones calls you get $50 for that month. The trail amount will increase to 10% when the total amount of calls placed by your customers in a calendar month exceeds $10,000.